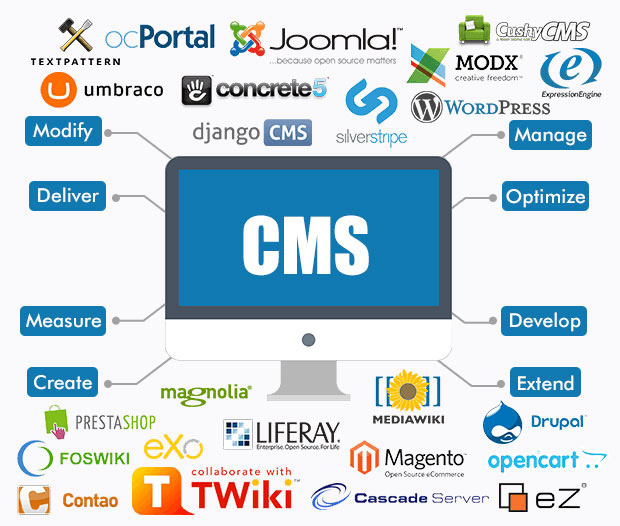 Content Management System
Wikipedia's definition:
A content management system (CMS) is a computer application that allows publishing, editing/modifying content, organizing, deleting as well as maintenance from a central interface.
Web Content Management System (WCMS) is a bundled or stand-alone application to create, deploy, manage and store content on Web pages. Web content includes text and embedded graphics, photos, video, audio, and code (e.g. for applications) that displays content or interacts with the user. WCMS is a software system that provides website authoring, collaboration, and administration tools designed to allow users with little knowledge of web programming languages or markup languages to create and manage website content with relative ease. A robust Web Content Management System provides the foundation for collaboration, offering users the ability to manage documents and output for multiple author editing and participation.
With more than 10 years' experience in designing, developing and supporting web applications and with a dedicated team of proficient and certified designers and developers, Novelucent has the expertise and knack to deliver excellent Web Content Management Solutions. Apart from designing and developing a CMS from scratch, we also work with CMS's like Drupal, Joomla, Wordpress, Liferay, ExpressionEngine, Textpattern, Contao (formerly Typolight), Umbraco, Silverstripe, CushyCMS, Concrete5, ModX, ocPortal, eZ Publish, TYPO3, Magnolia CMS, eXo Platform, TWiki, Foswiki, Cascade Server to name a few.
We Help You with the Following:
Develop a custom-built CMS tailored to your exact need
Customize existing CMS that you are using for effective functionality
Develop a robust Enterprise Content Management (ECM) system as per your organization's requirements
Develop new plugins/modules to extend functionality of your current CMS
Integrate external applications with your CMS incrementing its usefulness
Our CMS Solutions Provide the Following Features:
Automated dynamic templates
Access control
Scalable expansion
Easily editable content
Scalable feature sets
Web standards upgrades
Workflow management
Collaboration ability
Delegation ability
Document management
Content virtualization
Content syndication
Content Versioning
Multilingual ability
We also help you with open-source CRM and LMS solutions. We work with all the open-source CRMs such as vtiger, FreeCRM, Hubspot, insightly, capsule to name a few and LMSs such as Moodle, CourseSites, Sakai, Latitude Learning, Dokeos, eFront, Schoology, ATutor to name a few.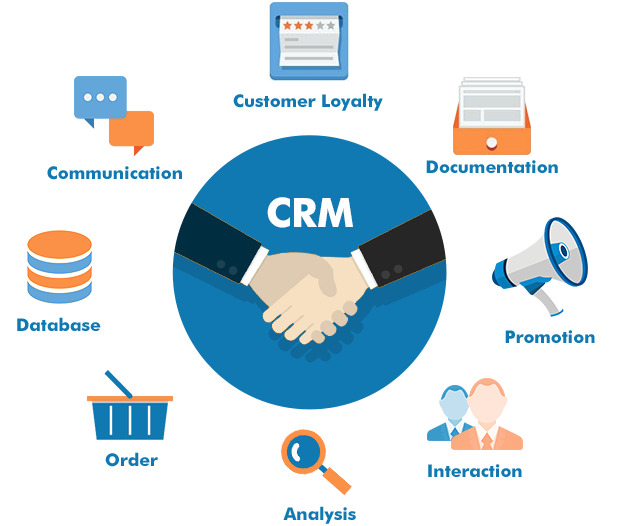 Here are the Services that We Provide in the CRM/LMS Domain:
Development of customized solution from scratch as per your requirement
Development of additional plugins enhancing the functionality of your current platform
Integration of your CRM or LMS with your current website
Fix broken functionality
Upgrade your existing CRM & LMS to the latest version
Perform global roll-out to every location of your company making sure that there is disparity in version, functionality and communication
ASM (Application support & Maintenance) for your existing CRM and LMS solution
Get a Quote
---
Benefits of Web Content Management System
Cost Effectiveness
There are many content management systems which are free like Drupal, Joomla, Wordpress, eZ Publish, TYPO3 etc. Some CMSs are affordable and some are a little expensive on subscriptions but still the overall cost is reduced because of not having the need of hiring full-time developers.
---
Ease of Use and Customization
Content can be structured from a central location. A universal layout is created which makes all the new pages have a similar theme and design. Customization of each page is also possible without much code allowing beginner users to create custom front-ends. Many tools and plugins are available to assist beginners.
Simplicity in design and admin UI makes addition/deletion/modification of content easy for non-technical people without much training needed for the same.
---
Workflow Management
CMSs provide the facility to control how content is published, when it is published, and who publishes it. Some WCMSs allow administrators to set up rules for workflow management, guiding content managers through a series of steps required for each of their tasks.
---
SEO Benefits
CMS websites are also good for search engine optimization (SEO). Freshness of content is one factor that helps, that some search engines give preference to website with new and updated content than websites with stale and outdated content. Usage of social media plugins help in weaving a community around your blog. RSS feeds which are automatically generated by blogs or CMS websites can increase the number of subscribers and readers to your site. URL rewriting can be implemented easily which produces clean URLS without parameters which further help in SEO. There are plugins available that specifically help with website SEO.