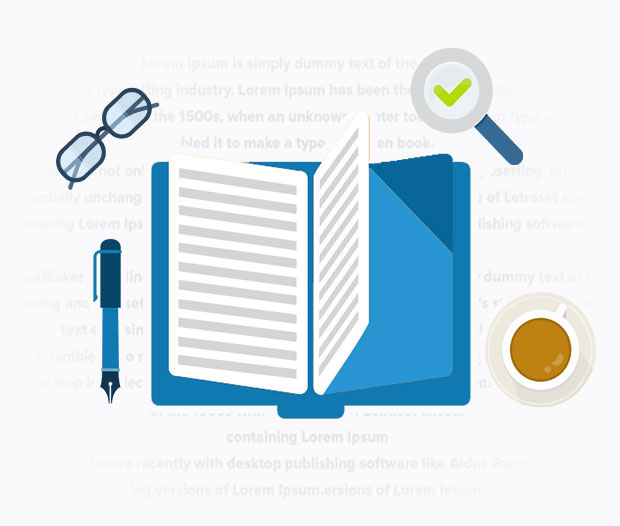 Content Strategy & Copywriting
Content marketing is a marketing technique of creating and distributing valuable, relevant and consistent content to attract and acquire a clearly defined audience – with the objective of driving profitable customer action. The key word here is "valuable." It's what distinguishes it from any form of advertising or marketing. The goal is to provide as much 'value' from your content marketing to your target audience. Content marketing could be through Infographics, Webpages, Podcasts, Videos, Books and Blogs etc. Always remember that content marketing is not advertising. The strategy, tactics, and even the goals of content marketing are different. Yet so many companies still treat digital content as an ad campaign - which is detrimental not only to their respective brands, but to the entire content marketing arena as well. The goal is to create long-term and continuous engagement with audience. It's not designed to convert leads immediately. The more time our audience/prospective leads spend interacting with our content, the more educated they become and accordingly derive more value from our content, hence, they begin to see us as a credible resource. That keeps us top of mind.
It's important to know why content marketing is important to your business. First, we need to understand the four steps of the Purchase Funnel/Customer Funnel/Marketing Funnel/Sales Funnel:
A = Attention
I = Interest
D = Desire
A = Action
If you follow the above process in the content you write, you guide consumers along the experience funnel. You start by grabbing their attention, and getting them engaged, curious, or excited enough to keep reading. Then you build their interest in what you have to offer, to the point that they start to relate this potential product, service, or information to their own lives. At this point, you begin to stir their desire. The goal is to get them to want to purchase a product, have an experience, or make a big step in their lives. Finally, you push them over the tipping point so that they actually take whatever action it is that you highlighted.
Great copywriting is like having a competent salesperson working on behalf of your business, 24 hours a day, 7 days a week. The same can be said for the content that you create for your website, guest posts, and social media channels, provided that it's developed with selling in mind. Understanding the basics of effective copywriting helps drive the creation of a content marketing strategy which helps you achieve your business goals. This happens in two ways. First, by putting persuasion techniques into play with your content, you're connecting your content to your business goals. Second, by closely tying the content that you create to your sales funnel, you're developing assets that support both the online and in-person sales process in a meaningful way. Your goal is to create content that fulfils the prospect's need at each step of the journey and encourages them to take action and move to the next step.
It's very important to focus on producing mobile-friendly content, since smartphones are becoming the dominant way in which most of our customers access content. Most of the consumers today carry smartphones/PDA's and prefer to look at websites on their hand held devices. Hence, the usage patterns for this group is different than that of desktop users: they're more likely to use voice search, access content at different times or in different locations than desktop users, and are looking for information to accomplish specific tasks while 'on the go'. Businesses that fail to tailor their website and content to these users will see their conversions plummet, and will experience a significant drop in search engine rankings.
An effective content strategy requires a plan from start to finish, from investing in understanding your audience to driving a dissemination campaign around the content you create. Inbound marketing that's intricately connected to your selling cycle is more likely to help you attract leads, delight visitors, and convert prospects into buyers.
This is How We Help:
We create content that delivers VALUE to customer.
We create content as per sales funnel thus leading to increase in sales.
We focus on producing mobile-friendly content so that it reaches most of your audience.
We create content that leads to long-term and continuous engagement with audience leading to leads.
We analyze your target audience and asses your publishing channels before producing content so that it converts.
We optimize your content so that it's easily searchable and shareable.
Get a Quote
---
Steps To Boost Conversion Rates Through Your Content Marketing Strategy
Analyze Your Target Audience
The key to engage audience through content begins with understanding your niche audience i.e. not only who has a need for your product or service, but also who is most likely to buy it. You need to develop the holistic view of your customers considering the factors like - Age, Location, Gender, Income level, Education level, Marital or family status, Occupation, Ethnic background to name a few. You also need to consider the Psychographics of your target audience like Personality, Attitudes, Values, Interests/hobbies, Lifestyles, and Behavior etc. This is critical to developing effective content later during the sales process. This process will help you to identify prospects. You'll also be able to test any idea against this profile, and quickly decide whether or not that content would help you to convince them to buy your product.
---
Assess Your Publishing Channels
Analyze the social networking habits of your prospective customers. Think strategically about where you want to publish your content before you go about creating it. A content strategy that makes a clear link between where your content is published and where your audience spends time will be a success. It's always good practice to understand several aspects of your prospects' or customers' content consumption like:
What kind of information do they look for?
What type of information they like to consume in terms of platform – audio, video, visual such as infographics, newsletter, blog posts etc.?
What brands, platforms, and approaches they trust?
The more you understand about these issues on a fundamental level, the smarter the choices you'll make regarding building your platform.
---
Select Topics Tied to Business Goals
There are various ways to choose topics for your content strategy. You can dwell on topics based on your customer interactions or things you read. Ensure that your topics satisfies these two parameters:
Topics you select should be geared toward your target audience and not to your industry peers. This is a common mistake.
Ensure that there's a tangible connection between what you're discussing and what your brand represents. Off-brand or off-topic content can be damaging to cohesive market image.
---
Converge on Delivering Value
When your content connects with people in search of the information you provide, sales and leads will happen. The aim of content marketing is to bring leads and prospects to your business by showcasing your expertise. The content should focus on delivering value before making the hard sell. If the customers find answers to their queries through your content, they begin to see you as a credible resource. Solving problems, making it easy to access information, showing off how much you know in a way that's helpful and productive.
---
Develop Innovative Ways for Content Promotion
The final step of content strategy that helps you sell is having a plan in place to disseminate it. SEO along with smart promotion strategy adds velocity to the content that you've created and helps ensure to get the ROI you're hoping for. It is recommended to spend just as much time promoting content as you do writing the content itself. The more people that see your content, the more potential sales you'll make.
Promoting your content essentially means three things:
Optimizing your content so that it's easily searchable on social engines
Optimizing your content so that it's easily shareable on social platforms
Optimizing your content so that it engages the customer across all steps in the sales funnel, hence, ending in conversion.